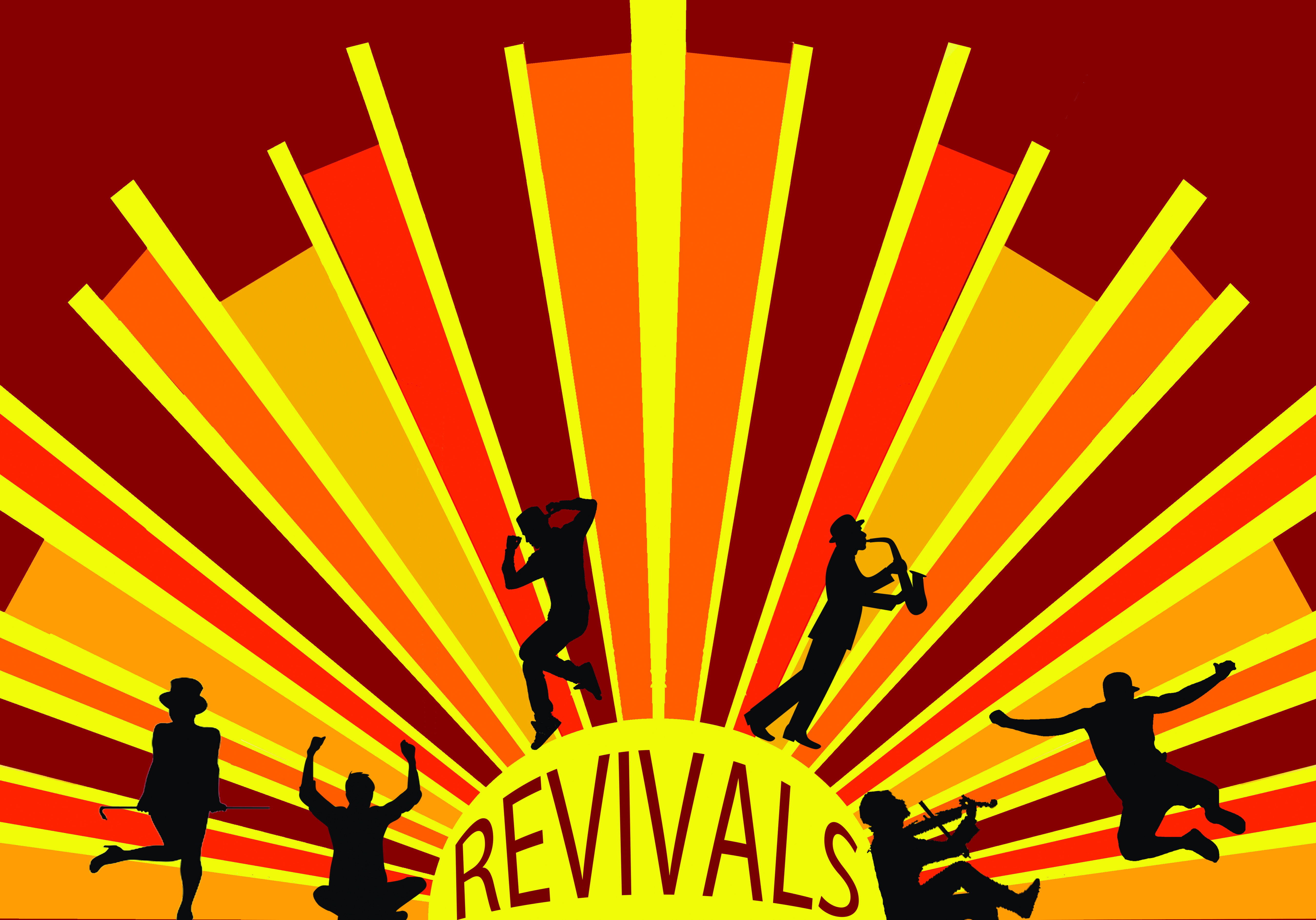 SCHEDULE CHANGE!!
---
Saturday, February 2 at 2 PM and 7 PM
Sunday, February 3 at 2 PM
Due to winter weather and school closings, Friday night's performance of Broadway Night has been rescheduled for Sunday at 2 PM. All tickets to Friday's show have been transferred to Sunday's show. If you need to exchange your tickets for a different performance, please visit our Broadway Night Ticket Exchange page.
Join South Lakes Chorus' for the 14th annual Broadway Night with this year's production titled Revivals featuring numbers from some of Broadway's most popular Broadway revivals including songs from Pippin, Chicago, Fiddler on the Roof, and many more.
The Broadway revue style show features 16 Broadway numbers performed by more than 120 students from South Lakes High School and its pyramid schools including Langston Hughes and Rachel Carson Middle Schools, and Dogwood, Forest Edge Hunters Woods, Lake Anne, Terraset and Sunrise Valley and Elementary Schools.
This year's show is co-directed by South Lakes Choral Directors Rita Gigliotti and Susan McCormick. Creative direction and support is provided by Suzy Alden, Carolyn Burke, Sean Cator (Louise Archer ES), Jenny Girardi, Sarah Milhoan (Langston Hughes MS), Ashley Wickerson and Grace Yakubisin. Technical support is provided by Kaiti Parrish (stage manager), Bob Brock (sound) and Erin Baynard (lighting) along with rising professional musicians from South Lakes High School and George Mason University led by Walter "Bobby" McCoy.
Featuring Numbers From Broadway's Most Beloved Revivals Including:
Pippin
Once Upon a Mattress
Spring Awakening
South Pacific
Last Five Years
Once Upon This Island
Guys & Dolls
Fiddler on the Roof
Godspell
Gypsy
Into the Woods
The Color Purple
Online Advance Tickets:
$15 Adult
$13 Student (under 18) and Senior (65+)
At the Door:
$18 Adult
$15 Student (under 18) and Senior (65+)
Please note that:
TICKET SALES ARE NON-REFUNDABLE.
All proceeds are used to support the activities and programs of South Lakes Chorus.
We strongly urge everyone to buy tickets on-line and in advance to take advantage of the online discount ($2 to $5) per ticket.
Please arrive a minimum of 30 minutes before show time with your receipt to check in.
All admissions are general seating and doors will open approximately 15 minutes before show time.
Online Ticket Sales will close at 10 PM Thursday.
---
To find resources for performers including rehearsal schedule and fees, click here.
To purchase a Parent Ad in the Broadway Night Program, click here.
To purchase a Business Ad in the Broadway Night Program, click here.